Nishiki market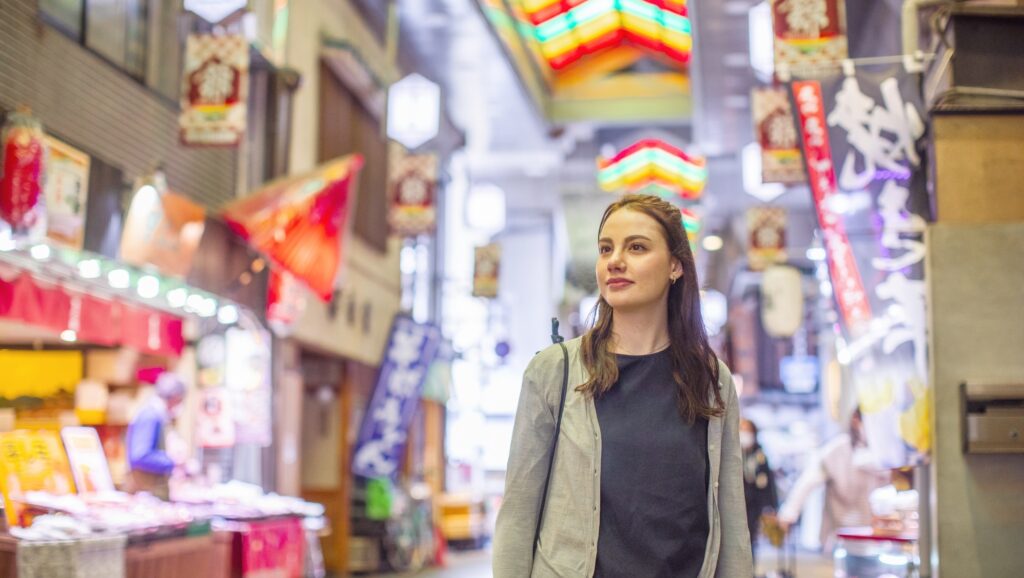 Nishiki Market is a representative shopping street of Kyoto with 400 years of history, within walking distance from Gion. The 390 meters (approx. 427 yards) street is lined with a variety of stores, including meat and fish restaurants, vegetable stores from the suburbs of Kyoto, Sake shops, Tsukemono(Japanese pickles) stores, soul foods such as Takoyaki (octopus dumpling), and green tea sweets, allowing you to enjoy the essence of Kyoto's food culture.
In some stores, you can not only shop but also eat inside. There is also Shinto shrine in the Nishiki Market and its vicinity that offer various blessings such as prosperous business, academic achievement, good luck, and protection from bad luck.
It is also close to tourist spots such as Ponto-cho and the Kamo River, as well as Shijo-Kawaramachi, the busiest shopping district in Kyoto.