Kennin-ji temple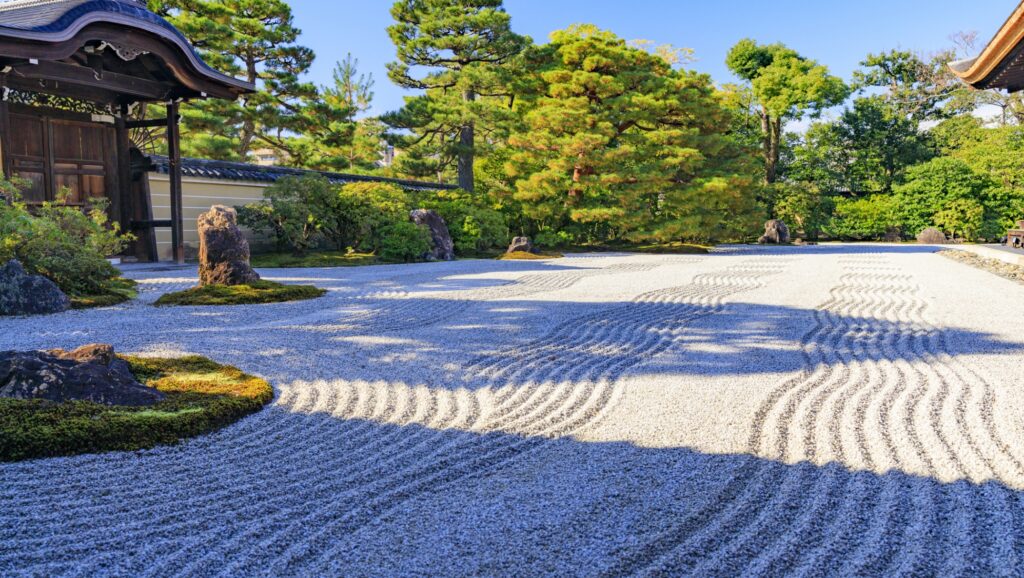 Kenninnji Temple, built in 1202, is the oldest Zen temple in Kyoto, located in the Gion district. This temple is considered to be one of the so-called Kyoto Gozan or "five most important Zen temples of Kyoto".
Yosai, the monk who founded Kenninj, went to China to learn the most advanced Buddhism of his time and brought Zen back to Japan. He also bought back tea cultivation methods and culture, and contributed to the popularization of tea. Hence, there is a tea monument. This temple is full of fascinating Buddhist culture, with its magnificent architecture, Karesansui(Dry Landscape Garden), and the Wind and Thunder Gods screen, as well as the Twin Dragons painted on the celling of the Dharma Hall, which is 108 tatami mats in size. They all express the Japanese view of nature, in which nature and human beings
are one and the same.Visitors can also experience Zazen meditation and Sutra copying.